LONGi launched the "One Model One Code" identity system, which can check the parameters and prevent counterfeiting, greatly improving the user experience
Views: 133 Author: Site Editor Publish Time: 2022-03-25 Origin: Site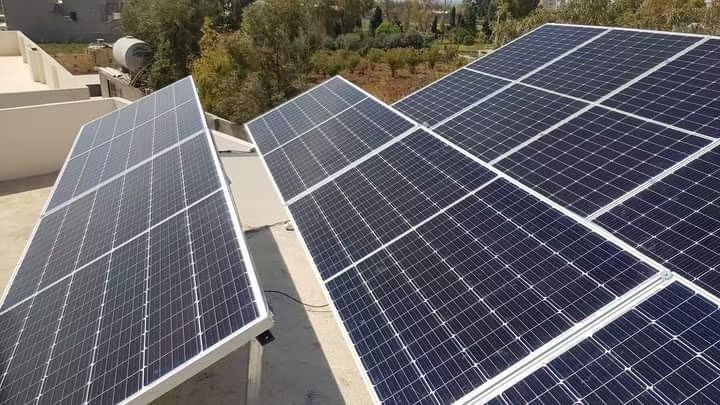 Adhering to the core concept of "customer value first", LONGi continuously integrates product quality into all aspects of production and application, and achieves double enhancement of LONGi's brand equity and customer satisfaction. With this in mind, LONGi has launched a new system called "one code per module", which attaches an exclusive anti-counterfeiting QR code to the module. This represents a major progress in LONGi's full life cycle intelligent management.
The system is convenient for anti-counterfeiting and viewing
The new system attaches its exclusive code to the module nameplate, which can effectively support anti-counterfeiting and improve the user's digital product experience. Customers only need to scan the QR code to verify the authenticity of LONGi modules and view product information, and the system can also handle after-sales needs more effectively. Scanning module nameplates enables customers to access detailed product data such as module type and grade, product certifications, product parameters, product specifications and warranty duration.
Interactive customer service
On the client side, the "one model, one code" system optimizes the interactive experience. In terms of manufacturing, the system provides a data foundation for LONGi's digital upgrade, making anti-counterfeiting verification more convenient and standardizing market management. The transparency and traceability of the system endow the product with a reliable digital combination lock, which further improves the quality control and user experience of LONGi products.

jingsun is a partner of LONGi, jingsun has been committed to providing all-round solar energy solutions to the world, if you need solar panels, energy storage batteries, inverters and controllers, you can contact jingsun energy company, jingsun has 10 Several years of experience in product production and sales will definitely give you a high-quality and low-cost product. For details, please visit https://www.jingsun-energy.com/