JinkoSolar donated 1,080 solar modules to the Philippines for post-typhoon reconstruction
Views: 573 Author: Site Editor Publish Time: 2022-05-12 Origin: Site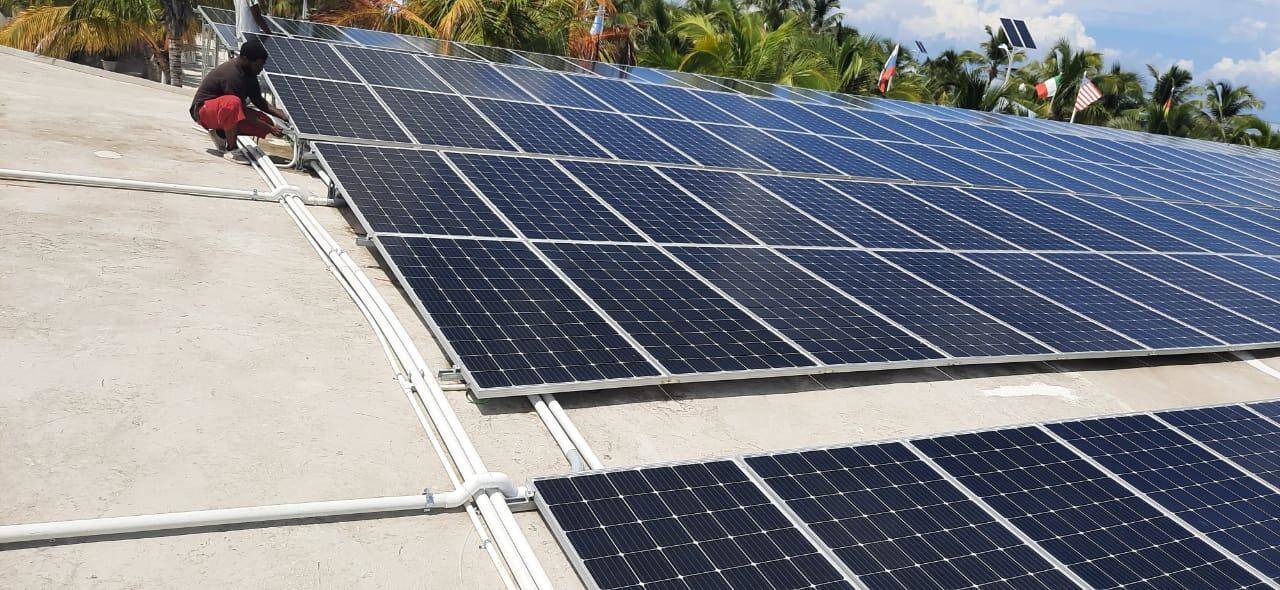 It is understood that in December 2021, super typhoon Rey made landfall in the Philippines and swept through the southeastern part of the Philippines, causing widespread power outages and water shortages, and directly affected more than 3 million people. The Philippine Red Cross described it as one of the worst typhoons to hit the Philippines in 50 years.

After learning of a widespread power outage in the Philippines and that it would take months to restore power, JinkoSolar decided to donate 1,080 455Wp solar panels to the Philippine Red Cross, relying on the shipping and logistics services provided by CMA CGM.
The solar systems, totaling nearly 500kWp of peak power, can generate approximately 754,000kWh of electricity per year, saving more than $171,912 based on local electricity prices. The system will also continue to generate clean electricity for more than 25 years. In addition, the solar power system will also reduce carbon dioxide emissions by more than 326,176 kilograms per year, which is equivalent to the emission reduction effect of 5,393 saplings growing for 10 years.
JinkoSolar is committed to optimizing the energy mix, and its products serve more than 3,000 companies in more than 160 countries and regions around the world, helping customers realize the transition to renewable energy, addressing the challenges of climate change, and reducing the impact of the greenhouse effect on the earth.
If you are interested in photovoltaic panels, or you need photovoltaic panels, you can learn about jingsun solar panels, which have the characteristics of high efficiency, easy installation, high temperature resistance, waterproof, and a 30-year warranty, compared to other brands , Jingsun's solar energy production technology is high, the use of fully automated dust-free workshops, low prices and other competitive advantages. If you need it, you can call +8615256980120, or visit https://www.jingsun-energy.com / for more information. welcome.