JA Solar was named PVEL's "Best Performing" module supplier for the seventh time
Views: 199 Author: Site Editor Publish Time: 2022-05-20 Origin: Site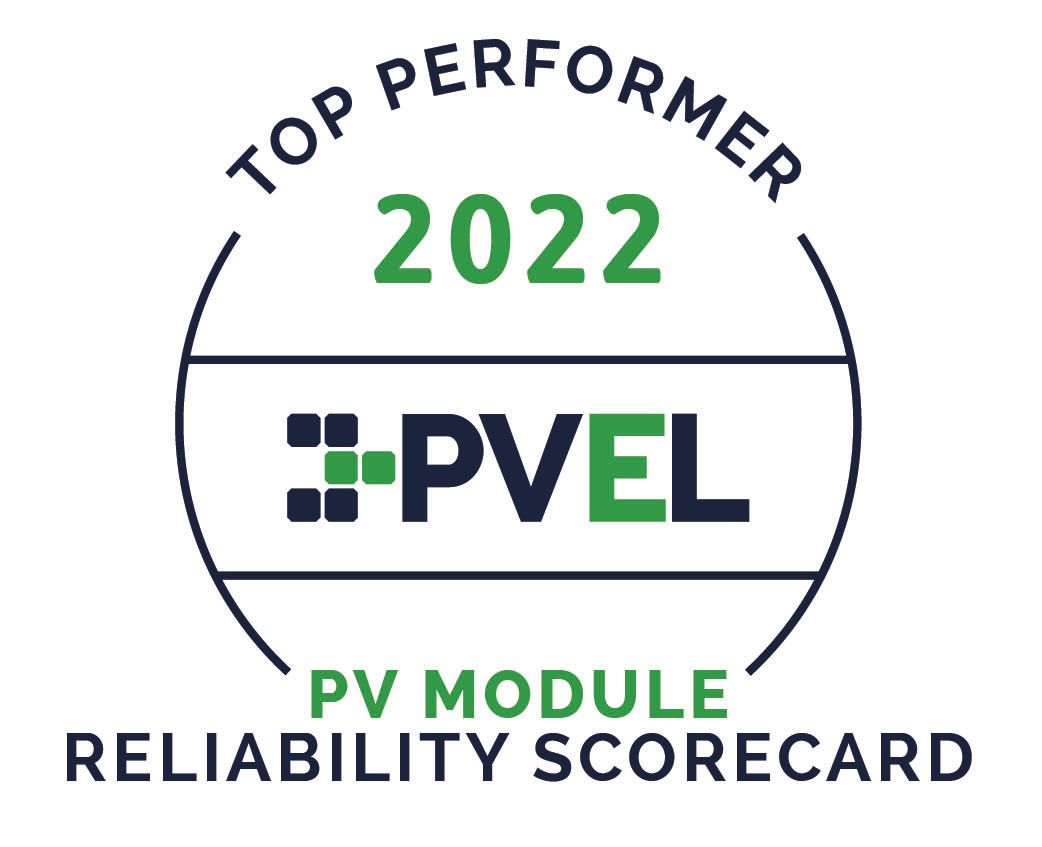 JA Solar was named PVEL's "Best Performing" module supplier for the seventh time
Recently, PVEL (PV Evolution Labs), a global authoritative independent third-party photovoltaic testing organization, released the "2022 PV Module Reliability Scorecard". As the "Top Performer" component supplier (Top Performer), this is also the seventh time that JA Solar has won this honor.
PVEL "Best Performing" modules are evaluated based on the "Photovoltaic Module Qualification Program (PQP)", which has passed the Thermal Cycling Test (TC600), Damp Heat Test (DH2000), Mechanical Stress Test Sequence (MSS), Potential Induced Decay Test (PID 192) , Light Induced Decay (LID) + Light Thermal Induced Decay (LeTID) and other six reliability tests, summed up the test results of up to 18 months; , or the test sequence, they are more stringent. Each test has great reference significance for the reliability of components in practical application scenarios. Its professional, fair and public test results help financiers and developers choose high-quality components. It provides a powerful reference for operators, and provides reliability reference data for long-term application of components.
JA Solar has won this honor for many consecutive years, thanks to its persistent technological R&D innovation and product application upgrade. According to the recently released JA Solar module outdoor demonstration project data (third-party test), for the full year from February 2021 to February 2022, the power generation per watt of DeepBlue 3.0 modules is about 1.6% higher than that of ultra-high current modules. , JA Solar's achievements in the efficient research and development and application of photovoltaic technology can be seen.
With excellent product performance, reliable product quality, and innovative product research and development, JA Solar has won many honorary titles such as the top photovoltaic brand in Europe, the top photovoltaic brand in the Middle East and North Africa, the top photovoltaic brand in Australia, and the top photovoltaic brand in Vietnam. of favor. This time, it was awarded the "Best Performing" module manufacturer again, which further demonstrated the technical and quality advantages of its products, and confirmed JA Solar's long-term leading position in the industry as a leading photovoltaic enterprise.
If you are interested in photovoltaic panels, or you need photovoltaic panels, you can learn about jingsun solar panels, which have the characteristics of high efficiency, easy installation, high temperature resistance, waterproof, and a 30-year warranty, compared to other brands , Jingsun's solar energy production technology is high, the use of fully automated dust-free workshops, low prices and other competitive advantages. If you need it, you can call +8615256980120, or visit https://www.jingsun-energy.com / for more information. welcome.